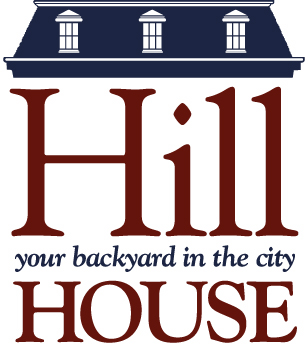 New and Expecting Parents
Winter Registration opens October 16 for members and October 18 for nonmembers
Browse our winter offerings:


Infant Massage (0-Pre crawlers) October 14
Infant massage is a practice that uses the power of touch to calm, heal and bond with your baby. In this workshop we will explore why touch is crucial to the developing brain and well-being, discover different kinds of touch and how to use them, as well as learn a massage routine that can be practiced daily for years to come. This workshop is beneficial for parents, grandparents, siblings, caregivers and teachers who want to learn a unique way to communicate, convey affection and provide a sense of security to a new baby. Massage is a communication between two people; during this workshop you will be exploring with your own baby, if your baby is not interested in participating, or sleeping, a doll will be provided.
Please bring a blanket for baby, paper and pen to take notes with and anything else you or baby may need. Best for babies to pre walkers!


Register now: Sunday 10/14 at 10:30 am
Move Baby Move- Infants (6 weeks- 5 months)
The emphasis on this class is welcoming the baby's body to the physical world while strengthening the growing spine, exploring the Vestibular system (the sense of balance), and finding center. The class includes tummy time, massage, visual and auditory stimulation that will support all the development patterns, including crawling, standing and speech. Encouraging heart-to-heart connection is emphasized through the entire class.
This class is taught by Ansley Delany.
Register now: Thursdays at 9:15
Move Baby Move- Crawlers (6 months- 1 year)
This class builds upon the previous level. We will continue to work on the Vestibular system (the sense of balance) and start incorporating more props, as well as rhythm, breath and social interaction. Yoga poses that encourage development are introduced, such as backbends, forward bends, side bends and twists.
This class is taught by Ansley Delany.
Register now: Thursdays at 10:15
Move Baby Move- Walkers (12 months- 18 months)
In this level we increase body and spatial awareness while working on socialization and gaining independence from caregivers. Activities encourage cognitive thinking, sequencing, expectations and timing. Language is strongly encouraged through activities that emphasize vocal sounds, songs and rhythmic games. Developmental patterns are fostered through more physical work–playing with balance, falling and standing.
This class is taught by Ansley Delany.
Register now: Thursdays at 11:15
New Parents & Babies Playgroup (4-10 months)

New parents and their babies find a space where they can play and chat about their child's development at the Firehouse! Toys, music and bubbles will be provided to keep your infant entertained while you get to know other new families from the area.
Register now: Wednesdays at 11:30
New Parents Group (expecting-1 year)
A welcoming and supportive community for parents to share stories, ask questions and speak honestly about the challenges and joys of parenthood. This group is intended for parents with babies 0-6 months. Group will be led by a baby and infant expert.
Register now: 5 Week sesion starting on 11/27
5 Week session starting on 1/8
Prenatal Yoga- October 28
This workshop will practice a rhythmic flow of energy and awareness while incorporating restorative yoga postures. Mothers-to-be will exam the power of meditation, mindfulness and breathing techniques to help guide you through the physical changes and prepare the body and mind for labor and delivery. We will have time for questions and answers to address any concerns you may have. Please bring a Yoga mat and water. This is a 90 minute class.
Register now: Sunday 10/28 at 10:30 am
**Are there any classes you would like to see offered at Hill House in the New and Expecting Parents Workshop Series? Please let us know!**