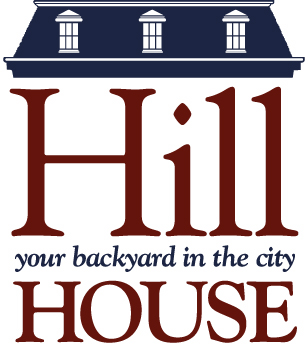 THANK YOU
to everyone who supported our
2018 Fall Fundraiser
Havana Nights!

Friday, October 19
City Winery | 80 Beverly Street, Boston

We look forward to seeing everyone at our
2019 Fall Fundraiser!
Be on the look out this spring
for the date and theme!
Thank you to our Havana Nights sponsors!
Hot Havana



Kristin Connell, Casey Scanlon & Christine Simon
Elizabeth & Sol Kumin



High Roller



Pam & Jesse Baker
Susan & Paisley Boney
Susan & Keith Brown
Alexi & Steve Conine
Sarah & Walter Donovan
Alexis & Chris Egan
Tracy & Matt Friedman
Lisa Mullan & Shep Perkins
Annie & Alex Sacerdote
Renee & Jim Skeffington

Royal Flush



DeRocker & Khoury
Game On / Lyons Group
Infinity Portrait Design
Marc Hall Design


Jessica & Bill Christ
Alexis & Alex Rodgers



Wild Card



Cambridge Trust Company
FH Perry Builder
Pageo Fine Jewelers
Robert Half


Alissa & Adnan Abu-Yousif




Jennifer Athas

Jojo & Jeff Longnecker

Jenny & Jeb Besser

Erin & Jon Lopez

CJ Brucato

Meaghan Mahoney

Jaclyn & Trevor Childs

Jackie & George McCabe

Elizabeth & Jeremiah Daly

Lindley & Victor Melfa

Namrita Kapur & Tom DeWinter

Maggie & Bill Moran

Eileen McCormack & Ed Fleck

Gretchen & Mike Novak

Jennifer & Peter Garran

Aliya & Chris Page

Elizabeth & Peter Georgantas

Kelly & Frank Panayotou

Victoria & Jim Gribbell

Rupal & David Poltack

Zoey Gulmi

Jessica & Daniel Schmitz

Ashley & Jamie Harmon

Stephanie & Eric Skelly

Jennifer & Andrew Harris

Lisa & Patrick Taff

Jessie & John Harris

Michelle & Andres Vilms

Elizabeth & Tucker Kelton

Cesarina Templeton & Bruce Wheeler
as of 10/9/18
2018 Host Committee
Co-Chairs

Honorary Co-Chairs

Kristin Connell
Casey Scanlon
Christine Simon

Susan & Paisley Boney
Erin & Jon Lopez
Renee & Jim Skeffington
Michelle & Andres Vilms

Committee Members

Molly Bechtel
Sue Brown
Alexis Egan
Danielle Frissell
Jen Garran
Zoey Gulmi
Jessie Harris
Elizabeth Kelton
Elizabeth Kumin
Alissa Lew
Meaghan Mahoney
Jackie McCabe
Dorsey Miller
Maggie Moran
Aliya Page
Antonia Peabody
Carolina Pierry
Rachael Ringenberg
Alexis Rogers
Jessica Schmitz
Caroline Stangle
Lisa Taffe
Caitlin Turton
Cessy Templeton Wheeler
Emily Vickers
Please contact Dianne Powers by email or phone - (617) 227-5838 ext. 22 with any questions.