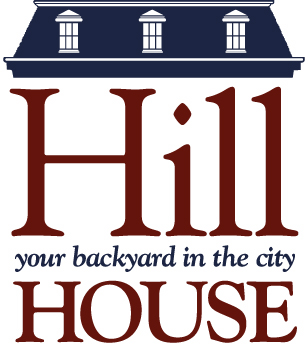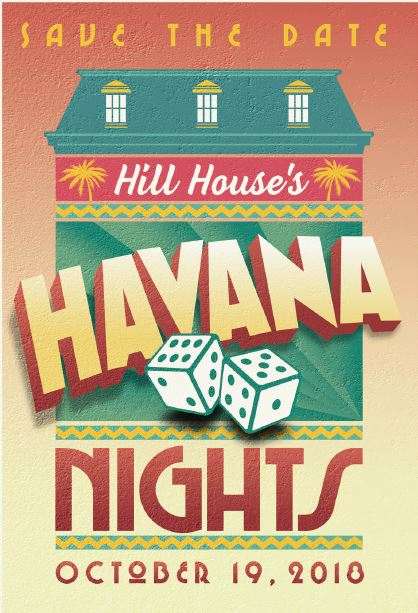 Hill House's Fall Fundraiser

Havana Nights -
A Casino Evening in Tropicana
Friday, October 19, 2018
City Winery, Boston
INDIVIDUAL SPONSORSHIPS NOW AVAILABLE!
To have your name listed on the invitation,
please submit your sponsorship by Friday, August 3rd.
Thank you to our current sponsors!
As of 7/17/18
Hot Havana

Event Co-Chairs - Kristin Connell, Casey Scanlon, Christine Simon

Elizabeth & Sol Kumin




High Roller

Jesse & Pam Baker
Sarah & Walter Donovan

Lisa & Shep Perkins
Alex & Annie Sacerdote

Wild Card
2018 Host Committee
Co-Chairs

Honorary Co-Chairs

Kristin Connell
Casey Scanlon
Christine Simon

Susan & Paisley Boney
Erin & Jon Lopez
Renee & Jim Skeffington
Michelle & Andres Vilms

Committee Members

Molly Bechtel
Sue Brown
Alexis Egan
Danielle Frissell
Jen Garran
Zoey Gulmi
Jessie Harris
Elizabeth Kelton
Elizabeth Kumin
Alissa Lew
Meaghan Mahoney
Jackie McCabe
Dorsey Miller
Maggie Moran
Aliya Page
Antonia Peabody
Carolina Pierry
Rachael Ringenberg
Alexis Rogers
Jessica Schmitz
Caroline Stangle
Lisa Taffe
Caitlin Turton
Cessy Templeton Wheeler
Emily Vickers
Individual tickets will go on sale the week of August 6th, 2018.
Thank you to everyone who supported our Oktoberfest back in September! You can check out the photos from the event here.