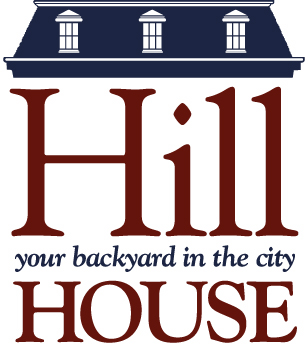 Art

Spring Registration is open!
Hill House offers a variety of art classes every season as well as one-time art workshops on weekends. Ranging from painting and drawing to 3D art, we offer classes ranging from one year olds to 13 year olds. All materials are provided in class.
Browse our spring offerings: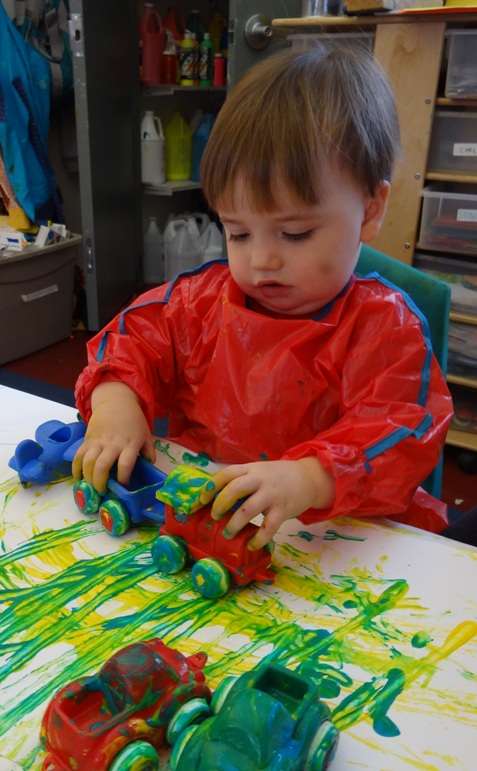 New! Art in the Park (4-5 years)
Art and nature combine in this new program. Spend the first five weeks in our sunny Art Room learning about famous artists that have used nature as a creative tool in their artwork. You will then polish up your technique using items from nature. The second 5-weeks will be outdoors in the Boston Garden, capturing the beauty of Boston's outdoors!
This Program is taught by Emily McCabe
Register now: Thursday at 2:00
Art Travelers (4-8 years)
Introduce your little one to different cultures and art through fun and messy activities! Join us in the art room to discover the different styles, techniques and places of Europe. Focusing mainly on Venice and Paris, we will use watercolors as we explore the Venetian canals, make sculptures that mimic famous buildings and use oil pastels as we learn how to sketch skylines of far-away spaces.
This Program is taught by Jenn Sherr
Register now: Tuesdays at 4:30
Clay Creations (3-5 years)
This program will teach the building blocks of using clay! We will learn to manipulate different types of clay to make beads, structures, sculptures and more. Each of these projects will encourage each student to bring their own creativity to life in 3D! Participants will be able to take home their creations at the end.
Register now: Wednesdays at 2:30
Jewelry Making (6-10 years)
We will create beautiful pieces of jewelry using various methods and materials including metal, wire, paper, clay, recycled objects and much more. By learning how jewelry is made we will use our imagination and creativity to make unique pieces for ourselves and others,
This Program is taught by Emily McCabe
Register now: Thursdays at 4:45
Open Art (1-4 years)
Free for members; drop-in.
Enjoy doing arts & crafts without the stress of a weekly commitment! Explore various art stations and projects with different textures, materials and mediums! This is a great opportunity to meet new kids and families in the community. Under our warm, creative art staff's supervision, you and your child will get a taste of all the Hill House art program has to offer.
This program facilitated by Emily McCabe Adriana Donohue
Register now: Mondays from 1:00 to 3:00 Fridays from 12:30 to 2:30​
Paint & Play (12 months-3 years)
Join us for a hands-on, messy class letting your child create and play through different types of art! They will interact with other children through dramatic and pretend play by using various textures, materials and mediums. Come ready to explore the world of art!

This program taught on Mondays & Thursdays by Emily McCabe, Tuesdays and Fridays by Adriana Donohue.


Register now: Mondays at 10:15 Tuesdays at 9:15
Wednesday at 9:15 Wednesdays at 10:15
Thursdays at 9:15 Thursdays at 10:15 Fridays at 10:15
Preschool Picasso (3 - 5 years)
Wade into the art world and its most popular mediums: paint, clay, watercolors and solids. Pre-School Picasso will focus on pre-school related themes, activities and developmental goals. Participants will develop visual and fine motor skills, practice sequencing and arranging, gain a more detailed awareness of colors, shapes, shades, textures and practice healthy decision-making techniques. Please note: this is a drop-off class. All participants must be potty-trained.
This program is taught by Emily McCabe
Register now: Wednesdays at 1:30
Sensory Play (1-2 years)
Come and explore through various modes of sensory play. Each week we will introduce new materials and activities to help engage our little ones' minds through textures,touch, sight, sound, and movement. Sensory play is a wonderful opportunity to play, explore,learn, and to create in a fun process based environment.
This program is taught by Emily McCabe
Register now: Mondays at 9:15
Scribble & Squish (12-24 months)
Join us for a hands-on, messy class introducing your child to the world of art! Children will experiment with various materials and textures improving social skills, fine motor skills and sensory development. Enjoy themed projects and activities every week including under the sea, transportation and weather! Come ready to scribble, squeeze and squish!
This program taught by Emily McCabe and Adriana Donohue
Find Mundo de Colores, our Spanish vocab-building art class, under Foreign Language.
Register now: Tuesdays at 10:15 Wednesdays at 11:15 Thursdays at 11:15 Friday at 11:15
---
Interested in all of our enrichment program offerings?
Visit our programs page to see all of our classes!