Who We Are
Hill House is a team of passionate administrators, instructors, board members and volunteers working to fund and execute service activities in order to meet the diverse social, educational, cultural and recreational needs of individuals and families residing in Boston's downtown neighborhoods. Through quality programs, collaborative partnerships and volunteer support, our organization seeks to build and foster a strong sense of urban community and improve quality of life for residents of all ages. Learn more.
Halloween Party & Trick-or-Treat on Charles Street is TODAY!
Come celebrate Halloween with your friends and neighbors! Hill House's Kids' Halloween Party is today, Thursday, October 30, from 3:00 to 5:30 pm at the Firehouse at 127 Mount Vernon Street. Kids are invited to come in their costumes and join us for face-painting, snacks and festive crafts. Although this event is free to the community, we ask that you please bring a box of cereal to donate to the Pine Street Inn. Hill House's first-ever trick-or-treat event for toddlers will then begin at 5:00!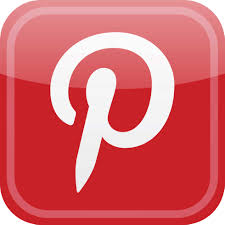 Pinterested in our winter cooking classes?
Check out our boards!
We are so excited to share some of our favorite recipes with your child this winter that we just can't wait until December - throughout November, Hill House's "Cooking with Kids" board on Pinterest will be taken over by the mouth-watering treats and recipes chosen or inspired by the instructors of our Art of Cooking, Cocinar con Amigos, Cooking Up Culture and Pinterest WINS: Snacks & Treats programs. Follow us on Pinterest today to see some of the creations that your child could be cooking up this semester!

Winter registration now available to the entire community!
We are so excited to reveal the 2014-2015 Winter Program Guide! Browse through its pages to find out when some of your favorite classes will be offered and to learn about our brand-new programs and athletics. Been considering a family membership? Learn more about the perks of being a member at Hill House.
Become a Hill House Member
Did you know that if your family registers for 3 programs each year, a Hill House Membership pays for itself? Hill House Members are invited to spend Snow Days at the Firehouse, can register early for programs, are able to participate in free art classes and more. Become a member.