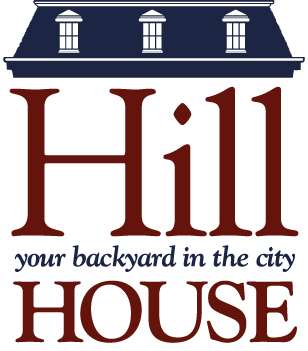 Thank you for coming to Bluegrass & BBQ!
Thank you to everyone who conquered the bull, achieved a high score in the midway games, chowed down on the BBQ and pies, wore their best cowboy garb and, most importantly, helped support your backyard in the city. We could not do what we do in this community without your support - thank you so much for coming on Friday!
Who We Are
Hill House is a team of passionate administrators, instructors, board members and volunteers working to fund and execute service activities in order to meet the diverse social, educational, cultural and recreational needs of individuals and families residing in Boston's downtown neighborhoods. Through quality programs, collaborative partnerships and volunteer support, Hill House seeks to build and foster a strong sense of urban community and improve quality of life for residents of all ages. Learn more.
We are halfway through the fall...
Fall may be underway, but we still have some great new workshops and events coming up in October and November. Your little one can join us for a morning of storytelling with Big Joe the Storyteller, hang out with dad and our friends from FH Perry Builder at Dads & Donuts, spend some time with our staff after hours at Parents' Night Out and bring a recipe from a storybook to life at the Page to Plate Workshop. There's still lots to do this fall - come hang out with us at the Firehouse!
And winter is coming!
As the weather is (finally) starting to get chillier, we are starting to think about the winter - which means winter registration is coming up soon! Check back to the web site soon to see all of our winter offerings. Winter registration will begin at 10:00 am on October 20 for members and October 22 for non-members.
Become a Hill House Member
Did you know that if your family registers for 3 programs each year, a Hill House Membership pays for itself? Hill House Members are invited to spend Snow Days at the Firehouse, can register early for programs, are able to participate in free art classes and more. Become a member.