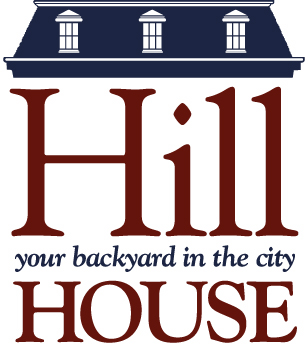 Who we are
Hill House is a team of passionate administrators, instructors, board members and volunteers working to fund and execute service activities in order to meet the diverse social, educational, cultural and recreational needs of individuals and families residing in Boston's downtown neighborhoods. Through quality programs, collaborative partnerships and volunteer support, Hill House seeks to build and foster a strong sense of urban community and improve quality of life for residents of all ages. Learn more.
Tickets are on sale now for our Havana Nights Fall Fundraiser
Mark your calendars! In the tradition of Hill-O-Ween, Bluegrass & BBQ and Oktoberfest, our Havana Nights Fall Fundraiser will be held on Friday, October 19th at City Winery, Boston. This tropical casino evening will feature casino games, traditional latin cuisine and Cuban musical entertainment, all while supporting your backyard in the city! Individual and Corporate Sponsorships and Indvidiual Tickets are now available. Find out more about sponsoring the event on our event webpage. We can't wait to feel the heat of Havana with you!
Fall Registration NOW OPEN!
We want to make sure you have your fall schedules planned out well ahead of summer break! Fall Soccer League and the Flag Football League registration is open along with registration for all of our other 70+ enrichment programs and athletics. New programs include Video Game Design, Robotics Club, Mini Bootcamp and so much more. Our Fall Guide is available for viewing as well. Check it out online, or come pick up your copy at the Firehouse today! Fall classes begin Tuesday, September 4th.
Summer Camp - Hurry to grab last spaces in camp!
Some weeks are full but there are limited spaces in others. Hill House once again has the only ACA accredited summer camp in Boston and can't wait for your little ones to join us. Kiddie Kamp for 3-5 year olds, Day Camp for 5-12 year olds and now a new Leaders in Training program will transition 13-15 year olds from camper to counselor. Take a look at the Summer Guide for more information on what we have planned. Any questions, please speak to Tori, 617-227-5838 x 14. Registration for returning campers is on January 16, while new campers can register on January 18.
The Boston NFL Flag Football League 2018.
We are excited to introduce the FIRST city-wide NFL Flag Football League, coming this fall! This league, sanctioned by the NFL, will include four grade-appropriate groups for grades K-7. Practices and scrimmages will be held on Sundays at Clemente Field on the Emmanuel College campus in Back Bay. Registration opened Thursday, November 9th. Don't wait, sign up as team or individual today! Check out our Football page for more information.
Thank You Donors! 2018-2019 Annual Appeal Underway
Because of your most generous support, we surpassed our 2017-2018 Annual Appeal goal! Over 130 donors donated this year, making an immediate impact on our growing programs and athletics. Our FY19 Appeal is now underway, and we hope you, our Hill House faithful, will join our community of over 1,700 families to support our over 90+ Hill House programs by making a donation. Did you know? Hill House's program fees fund about two-thirds of our operating budget and we rely on the generosity of donors to fund the remaining 30% each year. Support from the community helps us compensate our dedicated staff and instructors, provide program scholarships, serve monthly meals to neighborhood seniors, and offer free events and activities. Help support your backyard in the city and Donate Now!
Become a Hill House member.
Did you know that if your family registers for three programs or athletics during the fall, winter and spring, a Hill House family membership pays for itself? Hill House members have two days of priority for programs, are able to participate in free art, playgroups and our Lego Club, have discounts on facility rentals and more. Become a member.

Dates to Know

5/29
Fall Registration is open for members!
5/31
Fall Registration is open for everyone!
6/18 - 8/30
9/3
Hill House Closed: Labor Day
9/4
Start of Fall Programming
9/8
Soccer Games Begin

9/9
NFL Flag Football Launch