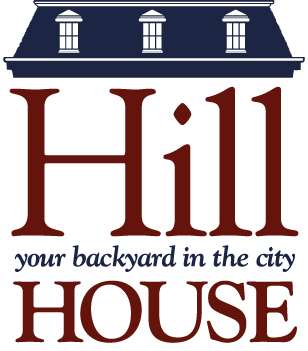 Who We Are

Hill House is a team of passionate administrators, instructors, board members and volunteers working to fund and execute service activities in order to meet the diverse social, educational, cultural and recreational needs of individuals and families residing in Boston's downtown neighborhoods. Through quality programs, collaborative partnerships and volunteer support, Hill House seeks to build and foster a strong sense of urban community and improve quality of life for residents of all ages. Learn more.
Hill House is thankful for YOU.
With the season of giving thanks upon us, Hill House would like to take a moment to thank you and your families for your support, smiles and creativity this fall. All of our instructors had a wonderful time getting to know your little ones out on the fields, on all floors of the Firehouse and over at the 74 Joy Street gym. If you are curious about your last day of the fall, please check here. A friendly reminder: Hill House will be closed for the holiday starting at noon on Wednesday, November 25. We will return to the offices on November 30, but wish you and your family the happiest of Thanksgivings!
Winter programs begin next week! There is still time to register.
While we are sad to see the fall programs winding down, we are so excited to begin a brand new season here at Hill House! Winter programming begins on November 30, and many programs still have spaces available. We hope you will join us for a wintertime adventure in an enrichment program or two, keep your athlete's muscles moving in one of our athletics offerings or get to know the community in one of our family fun events throughout the winter. Hope to see you and yours around the Firehouse during Boston's chillier months!
Thank you for celebrating the soccer season at our banquets!
We had an incredible time celebrating the 2015 soccer season with your athletes and their families over at Park Street School on November 18! BHOP provided some scrumptious pizza, Infinity Portrait Design provided a beautiful slideshow of soccer photos, soccer players picked up trophies and the recipient of our coach of the year award and division champions were announced. Check out some photos of the event here!
Become a Hill House member.
Did you know that if your family registers for 3 programs each year, a Hill House Membership pays for itself? Hill House Members are invited to spend Snow Days at the Firehouse, can register early for programs, are able to participate in free art classes and more. Become a member.