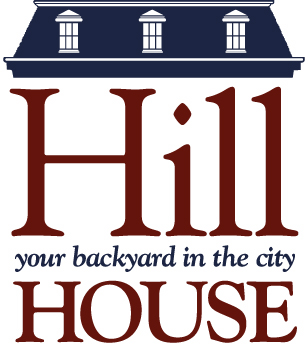 Who we are
Hill House is a team of passionate administrators, instructors, board members and volunteers working to fund and execute service activities in order to meet the diverse social, educational, cultural and recreational needs of individuals and families residing in Boston's downtown neighborhoods. Through quality programs, collaborative partnerships and volunteer support, Hill House seeks to build and foster a strong sense of urban community and improve quality of life for residents of all ages. Learn more.
Summer is Coming! Registration is open and sessions are filling fast!
Registration for our 20th year of summer fun​ is happening NOW! Join us for Kiddie Kamp (ages 3-5), Day Camp (Ages 5-12), Sailing, Film, Theater and Film Camp options and so much more! Some sessions are full already, so don't wait to sign up. Check out our 2019 Summer Guide today! Register here!
Little League Baseball registration is now open!
Hill House Little League Baseball and Softball is back again this spring. Register to join a team and enjoy America's favorite pass time on the iconic Boston Common and Teddy Ebersol's Red Sox Field. Coaching will be a mix of Hill House coaches and parent volunteers. We have established programs for ages 4-12 with practices and games each week. Click here for more information.
Spring Programs Now in Session!
Our indoor spring classes started Monday, March 11. Registration is still open for many classes, so don't wait and register today! Check out our program guide here. Outdoor athletics programs vary their start dates in April depending on field status. We look forward to welcoming you and you family to the Hill House classes. Check out our Enrichment Programs and Athletics.
The Boston NFL Flag Football League 2019
The inaugural season of the Boston NFL Flag Football league was a great success at Clemente Field on Sunday mornings this past fall. We will be back next fall - bigger and better! Follow this link for more information on Boston's only NFL Flag Football league.
Thank You Donors! 2018-2019 Annual Appeal Underway
Because of your most generous support, we surpassed our 2017-2018 Annual Appeal goal! Over 130 donors donated this year, making an immediate impact on our growing programs and athletics. Our FY19 Appeal is now underway, and we hope you, our Hill House faithful, will join our community of over 1,700 families to support our over 90+ Hill House programs by making a donation. Did you know? Hill House's program fees fund about two-thirds of our operating budget and we rely on the generosity of donors to fund the remaining 30% each year. Support from the community helps us compensate our dedicated staff and instructors, provide program scholarships, serve monthly meals to neighborhood seniors, and offer free events and activities. Help support your backyard in the city and Donate Now!
Become a Hill House member.
Did you know that if your family registers for three programs or athletics during the fall, winter and spring, a Hill House family membership pays for itself? Hill House members have two days of priority for programs, are able to participate in free art and playgroups, have discounts on facility rentals and more. Become a member.