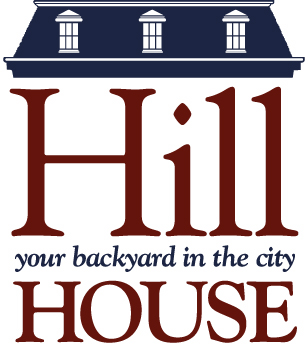 STEM (Science, Technology, Engineering, Math)
Winter Registration is open to everyone! Sign up today!
Browse our winter offerings:
Robotics Club (9-12 years) New!
Register now: Thursdays at 5:00
Have a blast creating robotic games each week while learning about robotics. Students will learn about gear ratio, sensors, programming, and pulleys as they create fun to play games with the LEGO® WeDo 2.0 robots and Bluetooth tablets. Whether creating pinball machine, duck hunt or a ring toss game, your child is sure to have fun building, learning, and playing. Taught by Snapology.
Video Game Design (7-10 years) New!
This course introduces kids to computer programming through the fun and excitement of building video games. Working in Scratch, a drag-and-drop programming tool, students will create everything from animations to multi-level games. Beginner Students will learn the core concepts of programming a game, such as loops, conditionals, and variables. Intermediate Students will level-up to more complex concepts, like nested conditionals and functions with parameters. Taught by Coding for Kids.
Register now: Thursdays at 4:00
Science Experiment Explorers (3-5 years)- sold out! Join our wait list or Storybook STEM today!


Your curious scientist will exposed to all sorts of experiments in this class! Learn how clouds are formed and watch a rainstorm in a bottle. They will observe what happens when vinegar and baking soda combine, discuss density as we see which objects sink or float. Look forward to getting your hands messy as we explore all that science has to offer! Please note: this is a drop-off class. All participants must be potty-trained.
This program taught by Adriana Donohue.
Register now: Mondays at 3:15 Mondays at 4:15
STEM Investigators (6-9 years)

Explore, in a scientific manner, issues from around the world and work on solutions through fun and thought-provoking experiments. Using a mixture of STEM practices, children will work together to build skills, think broadly and enjoy solving problems. The real world aspects will open children's horizons to global thinking.
This program taught by Chelsea Evered.
Register now: Tuesdays at 4:30
Storybook STEM (3-5 years)

Begin your child's exploration into STEM through a fun, creative story based exploration of engineering and much more. Solve problems and test out "what ifs" from your favorite stories! With different stories and age appropriate tasks each week your little one will be amazed what they can achieve.
This program taught by Chelsea Evered.
Register now: Tuesdays at 3:30

---
Interested in all of our enrichment program offerings?
Visit our programs page to see all of our classes!