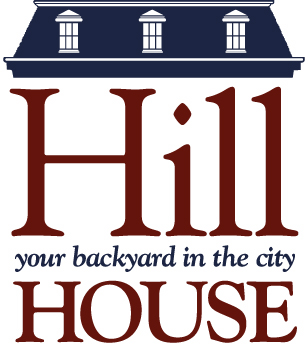 STEM (Science, Technology, Engineering, Math)
Winter Registration opens October 16 for members and October 18 for nonmembers
Browse our winter offerings:
Robotics Club (9-12 years) New!
Register now: Thursdays at 5:00
Robotics Club at Empow Studios is a cooperative, welcoming group where kids work together to accomplish challenges and missions. Weekly classes cover the coding and engineering needed to make autonomous robots. We use LEGO MINDSTORMS EV3 kits, the newest version of LEGO robotic software and equipment.
Video Game Design (7-10 years) New!

Empow's Video Game Design Club teaches kids about programming logic, coding and storytelling by capitalizing on their passion for video games. Our classes will cover all areas of Video Game Design (VGD), including designing sprites, building character control, creating an intuitive user interface and more! VGD Club members start with their imagination and we help them bring their ideas to life. Each VGD member will also have the opportunity to showcase their video games to fellow club members, allowing for constructive beta-testing in a fun and engaging environment.
Register now: Thursdays at 4:00
Science Experiment Explorers (3-5 years)


Your curious scientist will exposed to all sorts of experiments in this class! Learn how clouds are formed and watch a rainstorm in a bottle. They will observe what happens when vinegar and baking soda combine, discuss density as we see which objects sink or float. Look forward to getting your hands messy as we explore all that science has to offer! Please note: this is a drop-off class. All participants must be potty-trained.
This program taught by Adriana Donohue.
Register now: Mondays at 3:15 Mondays at 4:15
STEM Investigators (6-9 years)

Explore, in a scientific manner, issues from around the world and work on solutions through fun and thought-provoking experiments. Using a mixture of STEM practices, children will work together to build skills, think broadly and enjoy solving problems. The real world aspects will open children's horizons to global thinking.
This program taught by Chelsea Evered.
Register now: Tuesdays at 4:30
Storybook STEM (3-5 years)

Begin your child's exploration into STEM through a fun, creative story based exploration of engineering and much more. Solve problems and test out "what ifs" from your favorite stories! With different stories and age appropriate tasks each week your little one will be amazed what they can achieve.
This program taught by Chelsea Evered.
Register now: Tuesdays at 3:30

---
Interested in all of our enrichment program offerings?
Visit our programs page to see all of our classes!