Please join us for the Annual Wine Dinner
at Rochambeau on February 27th!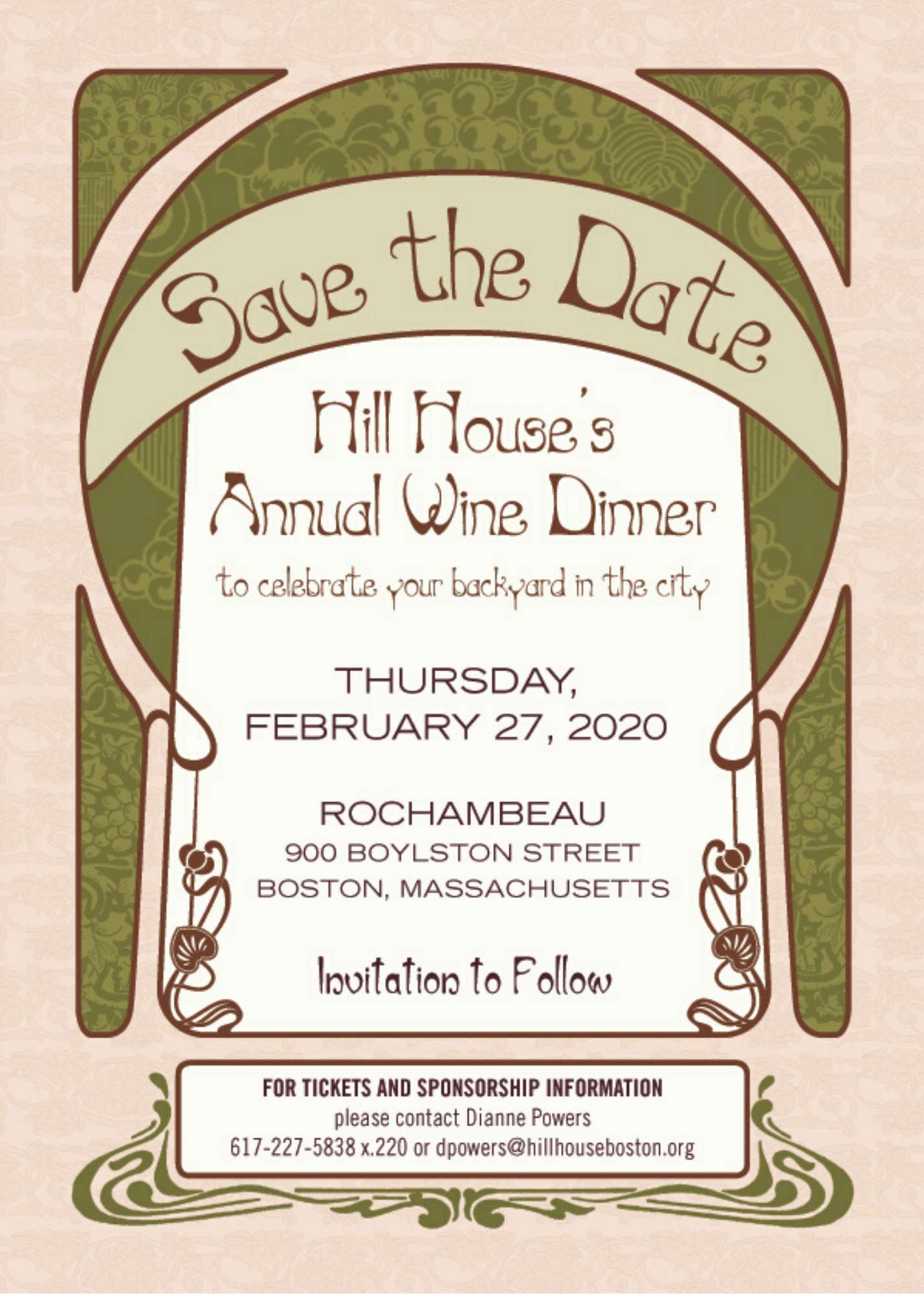 ---
Please join Hill House for a fine evening of food and drink!
Hill House's 2020 Wine Dinner
Rochambeau
900 Boylston Street | Boston
Thursday, February 27, 2020
6:30 PM Cocktails - 7:30 PM Dinner

$500 per person
$2,500 Sponsorship includes 4 tickets and
recognition at the event.

Space is limited!
Purchase your sponsorship or tickets today by clicking here.

For more information on our Wine Dinner,
please call Dianne at x 220.

Thank you to our Wine Dinner Sponsors*!

Lisa Grabe Taffe and Patrick Taffe
Sophia and David Watson
Thank you to our Wine Dinner Host Committee*!

Jaclyn and Trevor Childs
Angela and Michael Cirami
Elizabeth and Jeremiah Daly
Namrita Kapur DeWinter and Tom DeWinter
Elizabeth and Peter Georgantas
Abigail and Jason Hafler
Jessie and Ned Hole
Amelia and Mike Larsen
Kate and Tyler Saeli
Christine and Bart Simon
Kate Lubin and Glen Sutton
Sophia and David Watson


*Sponsor and Committee listings as of January 17, 2020