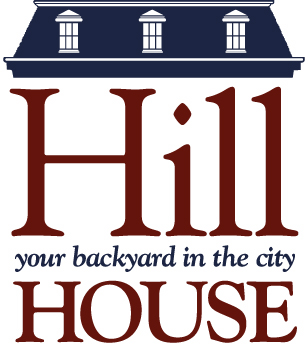 Playgroup
Winter Registration is open to everyone! Sign up today!
Browse our winter offerings:
Members-Only Open Playgroup (6 months-4 years)

Member-only, drop-in
Come and spend a fun-filled afternoon with us in the Firehouse! Hill House members have access to this drop-in playgroup, where they can listen to music and meet other friends from the community while playing with some of our favorite toys. Come enjoy all the great play equipment we have on-site. We hope to see you there!
Facilitated by Adriana Donohue and Sallea Williams

Register now: Thursdays 1:00 - 3:00
New Parents & Babies Playgroup (4-10 months)

New parents and their babies find a space where they can play and chat about their child's development at the Firehouse! Toys, music and bubbles will be provided to keep your infant entertained while you get to know other new families from the area.
Facilitated by Sallea Williams

Register now: Wednesdays at 11:30


Open Playgroup (6 months-4 years)


Join us for playtime in a fun and open setting! This is a great opportunity to meet new kids and families in the community. Mats, toys, crayons, books, markers and music will be available each week at this free program, one of several benefits available to our broader Beacon Hill Community!
Facilitated by Adriana Donohue
Register now: Mondays at 11:30
Tuesdays 1:15-3:15 Wednesdays 1:00-3:00
---
Interested in all of our enrichment program offerings?
Visit our programs page to see all of our classes!