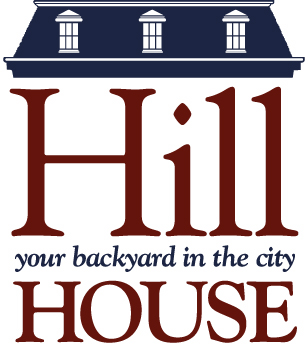 Family Fun
Seasonal Sundays, holidays and week nights are spotted with events for all ages. Join Hill House for Valentine's Day, family events and more! Please see below for information about community events in the coming months. Don't hesitate to reach out with a new idea or to volunteer!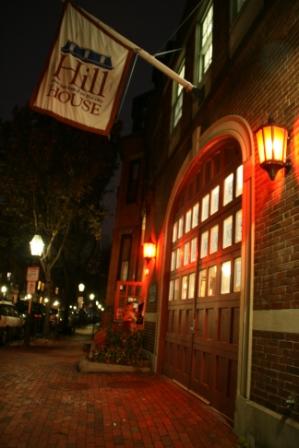 Dads & Donuts (1-6 years)
9:30 am-11:30 am at the Firehouse
Join us for a morning of donuts and coffee (while supplies last) and play with all of our gym equipment! This is a great time for dads to have fun with their kids and meet other fathers in the area. FH Perry Builder will stop by at 10:00 am for a child-friendly building workshop in the art room!

Register now:
Friday Night Out (3-10 years)
6:15-9:15 pm
For one child: $30 for members, $35 for non-members
For multiple children: $45 for members, $50 for non-members
Formerly Parents Night Out. Drop your kids off at their all-time favorite place while you enjoy an evening without your love-able junior family members in tow. Our night of structured fun, including art, active play and a family-friendly movie, will be supervised closely by the Hill House staff members your kids already know and love. Join us for a win-win experience: fun for the wee ones and a night off for our parents!
Register now: September 21, October 19, November 16
Kids Social (2-8 years)
September 30 10:30 to 12:30
Come join us for a fun day at the Firehouse! We will have gym equipment out and activities for kids to meet new friends and socialize. More details to come!
Register now: Sunday, 9/30 at 10:00 am
Meant to Bead (6-12 years)
Sunday 1:00-2:30 September 16
Let's create unique, stunning jewelry made by you! In this workshop, we will learn about different types of jewelry and how its made. Create stylish one of a kind pieces as we use a range of techniques for you to model or give as a gift.
Teen & Tween Summer Luau Party (June 1 from 7:30 to 9:30
Aloha! It's Tiki Time at Hill House!
Come celebrate the start of summer with a Luau Party full of games, dancing, prizes and more!
Grab your friends for some Friday fun!
Register now: 6/1 from 7:30 to 9:30
Interested in all of our enrichment program offerings?
Visit our programs page to see all of our classes!