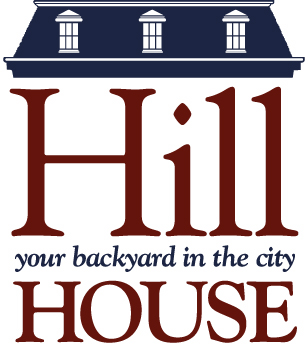 Join the Hill House Team
Hill House employs a talented, energetic staff to manage daily operations and create a safe, fun, family-focused environment. We are always looking for creative and dedicated individuals to join our team. Hill House is an equal opportunity employer.
We are recruiting for Spring 2019!
Hill House is seeking energetic, focused and enthusiastic individuals who enjoy working with children ages 0-12 years for our 2019 spring athletic and enrichment programs. Instructor, coach and facilitator positions include:
Playgroup Facilitator

Gymnastics Instructor

Baseball coaches / umpires

Soccer Coaches

Tennis Coach

Early Childhood Specialist

Pre-K Athletics classes
For more information on any of these positions, please contact Program Director Sam Renshaw, srenshaw@hillhouseboston.org
Summer Camp Counselor Positions 2019
Hill House is preparing for the 20th anniversary of Summer Camps in Boston. With all the fun and activities of a traditional summer camp merged with all the sights, sounds and landmarks of the city this is an exceptional place to spend your summer months. Positions available include: -
Kiddie Kamp Counselor - Ages 3-5 years
Day camp Counselor - Ages 5-12 years
Within Day Camp there are also opportunities for Art, Sport, Theater and Film counselors. To apply for either Camp's counselor positions, please complete this Camp Application Form and return it to Program Director Sam Renshaw, srenshaw@hillhouseboston.org

For more information on Hill House Summer Camps. Please see our Summer Camp Guide
Program Office Assistant
Hill House is seeking candidates for the Program Office Assistant position at our 127 Mt Vernon Street location. The Program Office Assistant will support the operational aspects of running Hill House's 150+ classes and programs throughout the year by providing customer service to our community members and administrative support to all departments. This position is part-time (20-25 hours/week) and year-round. Please click here to read the full job description and requirements.
To apply, please send a resume and cover letter to bjameson@hillhouseboston.org.
Volunteer opportunities
To learn more about our volunteer coach opportunities, contact Marshall, Hill House's Athletics Manager. These positions include help with basketball, ice skating, special events and more.