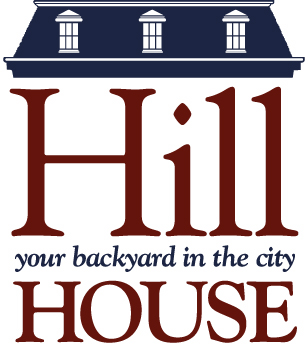 Join the Hill House Team
Hill House employs a talented, energetic staff to manage daily operations and create a safe, fun, family-focused environment. We are always looking for creative and dedicated individuals to join our team. Hill House is an equal opportunity employer.
Open positions for winter 2018
Hill House is seeking energetic, focused and enthusiastic individuals who enjoy working with children ages 0-12 years for our 2018 winter athletic and enrichment programs. Instructor, coach and facilitator positions include: -
Basketball Coach

Childrens' Movement/Gym Classes

Cooking Instructor

Playgroup Facilitator

Futsal Coach

Ice Skating Instructor
For more information on any of these positions, please contact Program Director Sam Renshaw, srenshaw@hillhouseboston.org
Fall Program Assistants
Hill House is seeking multiple part-time Program Assistants to provide door coverage and administrative assistance at our Firehouse [127 Mt Vernon Street, Boston 02108] and Joy Street [74 Joy Street, Boston 02108] locations starting in September. The Program Assistant will allow participants and their families in and out of the buildings, answer questions and provide customer service, and assist with administrative tasks. The Program Assistant may also have the opportunity to work special events, as the opportunity arises. Please see document below for full job description and qualifications.
To apply, please send a cover letter and resume to Beth Jameson, Office Manager, at bjameson@hillhouseboston.org.
Volunteer opportunities
To learn more about our volunteer coach opportunities, contact Hill House's Athletics Manager. These positions include help with basketball, special events and more.