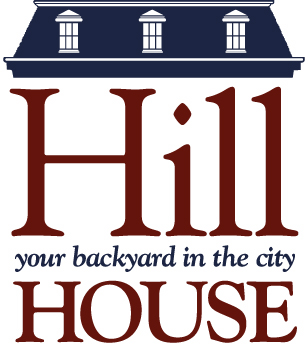 Get Involved
Each year, Hill House partners with over 2,000 families, 150 volunteers and 25 corporations to offer high-quality programs, organizational events and outreach to the surrounding community. Whether you have an hour, a day, or longer to give, we offer a variety of ways for you and your family or business to get involved. We are always open to new ideas.
Become a volunteer today.


Volunteer Your Time
Volunteers play a critical role at Hill House. We rely heavily on enthusiastic individuals, families and groups to coach sports, help with community outreach programs, special events and more. Take a look at our calendar to find events or programs that work best with your schedule.
Be Active in Your Community
The Hill House Outreach Program (HHOP) works closely with several non-profits each year. Volunteers and donations allow us to remain an outlet for local families looking to give back to the community around them. Learn about this program and discover how you can help with one of our collection drives, monthly senior dinners or teen-oriented Friday nights. Our family-friendly activities are a great way to introduce kids to community service.
Become a Hill House Member
A Family Membership is a wonderful way to help Hill House and get something in return! A Membership costs $150 annually. Members receive updates and alerts about volunteer opportunities and community activities, along with program discounts, early registration and access to free Art and Playgroup programs.

Get your Company Involved
Corporate Partners support Hill House financially and get exciting opportunities to participate in Hill House activities and increase their visibility within our community. We offer a positive, family-oriented environment where you may market your brand to both potential and long-time customers. Learn More.

Join the Hill House Team
Want to join our team? Learn about career opportunities, or share a great idea for a new program!