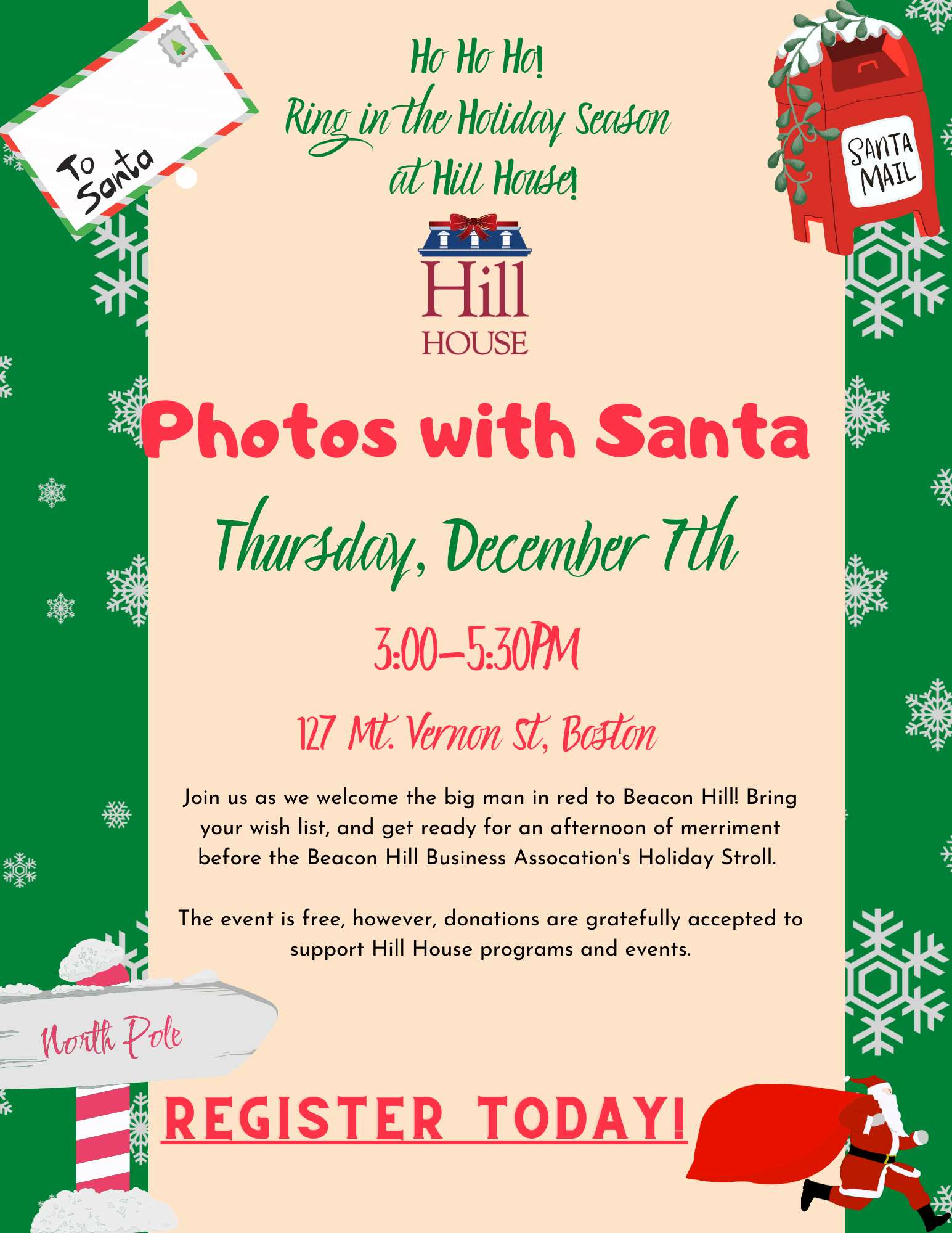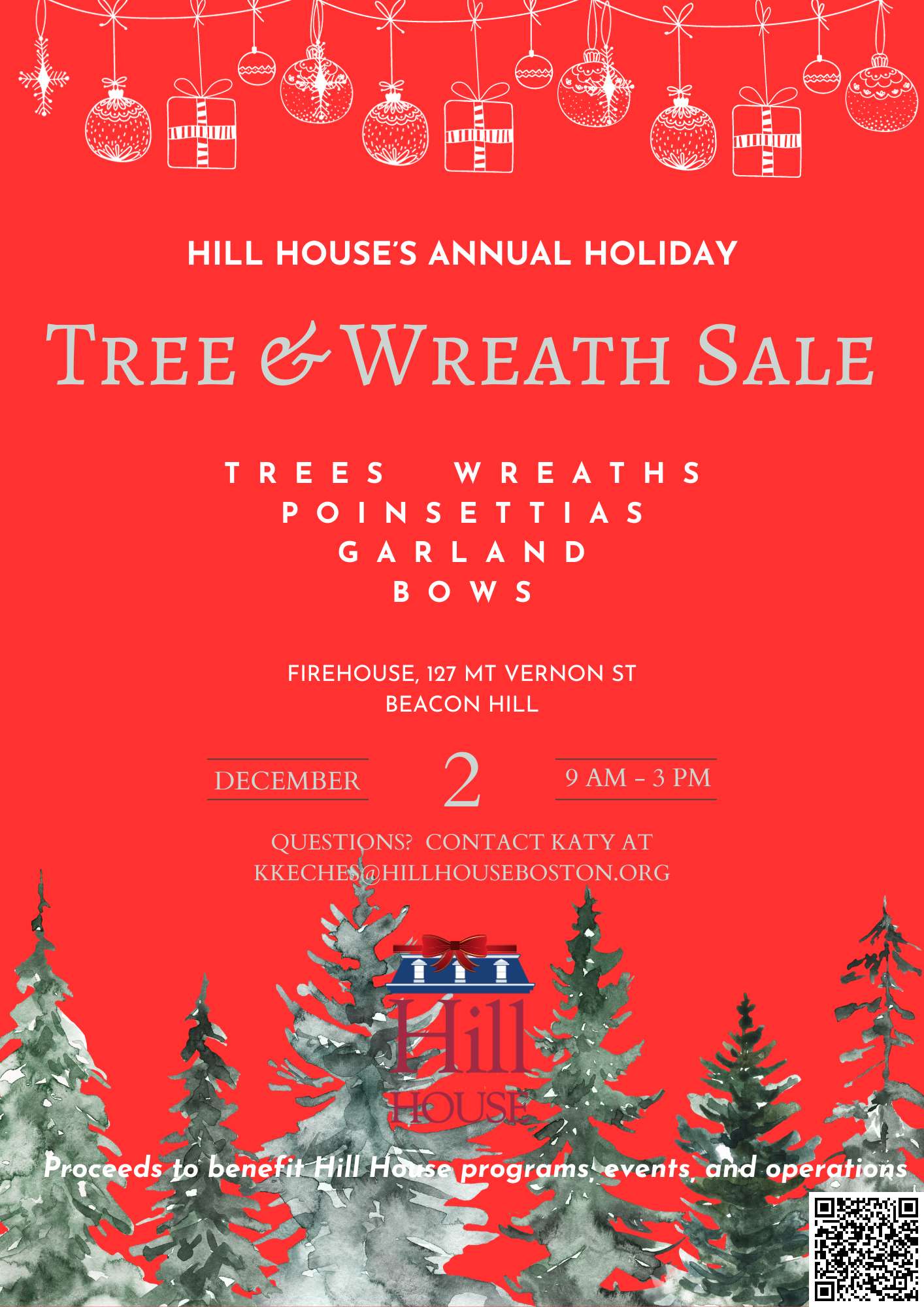 The Holidays are here, and we can't wait to spend them with you!
Dates:

Saturday December 2nd, Annual Tree & Wreath Sale (8:00am-4:00pm)

Thursday Decemeber 7th, Photos with Santa (3:00pm-5:00pm) :
*Please register ahead of time for Photos with Santa with the link below as walk-in spots are limited*
Useful Links:

Photos With Santa Sign Up :

HERE
Tree Sale Volunteer Sign Up :

HERE
Tree Sale Online Ordering Form : HERE :

The Annual Holiday Tree and Wreath Sale supports "your backyard in the city." Tree delivery is available to the Back Bay, Beacon Hill and the West End. Trees will be delivered between 9AM and 1PM on Saturday, December 2nd. If you have pre-ordered a tree to be picked up, you can pick the tree up at 127 Mount Vernon Street in Beacon HIll between 9AM and 3PM on December 2nd. Trees cannot be picked up outside of this window. Please remember that most of the people who work at the Tree Sale to help you select trees, deliver trees and run the sales operations are community volunteers.