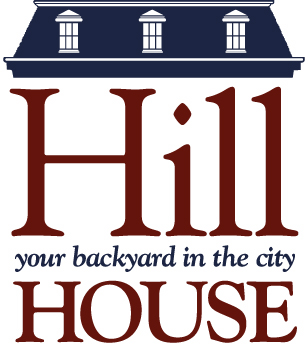 Hill House's Oktoberfest Fall Fundraiser
Thursday, September 28, 2017 | 7:00 pm
Washburn Pavilion at the Museum of Science, Boston
Get ready to don your lederhosen and raise your stein to benefit Hill House. Prost!
We are excited to celebrate the return of our fall "fun"draiser with you! This event annually brings together over 150 of our friends and neighbors for a fun evening of good food and drink, laughter, live entertainment and the chance to see and get to know the other Hill House families - all while supporting Hill House's programs, athletics, teachers and coaches.

Thanks to you, our 50th Anniversary Gala raised over $300,000 last October! These funds directly impact the quality and breadth of our athletics and programs, and provide opportunities for children from every neighborhood of Boston to take part in our programs and camps.

This year, we hope you'll join us for a full night of lawn games, craft beer, brass band entertainment and more as we celebrate under the tent at the Washburn Pavilion!

Weissbeir

Pat & Lisa Taffe
Doppelbock
Pam & Jesse Baker
Whitney Dayton Brunet & Christian Brunet
Alexi & Steve Conine
Sarah & Walter Donovan
Alexis & Chris Egan
Jean & Chris Egan
Tracy & Matt Friedman
Elizabeth & Sol Kumin
Lisa Mullan Perkins & Shep Perkins
Annie & Alex Sacerdote
Altbier
Sue & Keith Brown
CJ Brucato
Jojo & Jeff Longnecker
Gretchen & Mike Novak
Daniel & Jessica Schmitz
Pilsner
Tim & Wilkie Cook
Jen & Peter Garran
Kaia & Jonathan Goldstein
Victoria & Jim Gribbell
Ashley & Jamie Harmon
Andrew & Jen Harris
Jessie & John Harris
Erin & Jon Lopez
Meaghan Mahoney
Katie & Greg McCullough
Lindley & Victor Melfa
Bill & Maggie Moran
Frank & Kelly Panayotou
Rupal & David Poltack
Allison Poster
Gina & Scott Usechek
Emily & Jeff Vickers
Download and fill out our
Sponsor
Form
Oktoberfest Wilkommen Party
Honorary Chairs

Tim & Wilkie Cook
Co-Chairs
Whitney Dayton Brunet
Lisa Grabe Taffe
Wilkommen Party
Pam Baker
Sue Brown
Lauren Calano
Elizabeth Daly
Alexis Egan
Jen Garran
Victoria Gribbell
Ashley Harmon
Andrew & Jen Harris
Jessie Harris
Elizabeth Kumin
Amelia Larson
Alissa Lew
Jeff Longnecker
Erin Lopez
Meaghan Mahoney
Katie McCullough
Lindley Melfa
Maggie Moran
Kit Peabody
Shep Perkins
Allison Poster
Rachael Ringenberg
Casey Scanlon
Daniel & Jessica Schmitz
Pat Taffe
Emily Vickers
Corporate sponsorships are also available for this event. For more information or with questions about sponsoring Hill House's Oktoberfest, please contact Meredith Adamczyk by email or phone - (617) 227-5838 ext. 22
Thank you to everyone who supported us over our 50th Anniversary year. Last October's gala was a grand success! You can check out the photos from the event here.