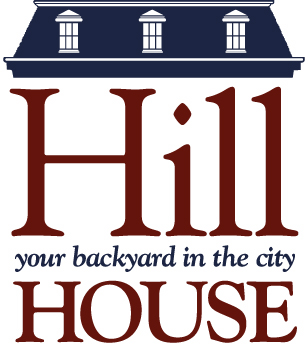 Sports Option-Afternoon Option for Day Campers Ages 7-12
(Available in sessions 1-10)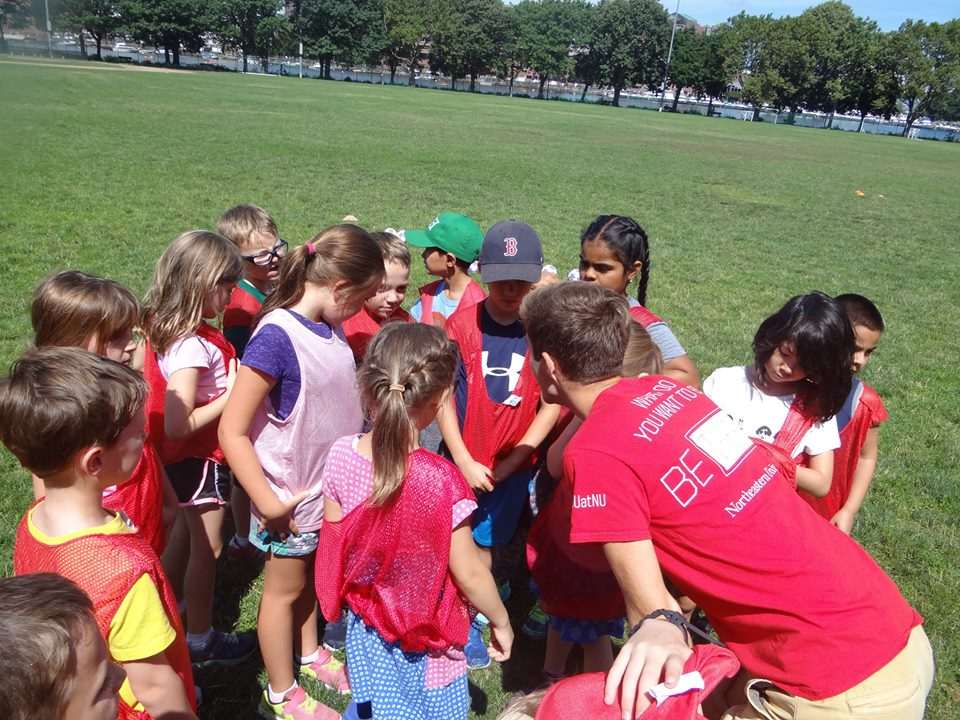 Sports Camp invites campers 7+ to spend weekday afternoons on the Boston Common and Teddy Ebersol's Red Sox Fields. Participants will join their favorite seasonal athletic instructors to strengthen and develop athletic skills throughout the summer.
Sports Camp combines Day Camp's morning activities with afternoons of structured athletics on Mondays, Tuesdays and Wednesdays. Sports Campers will join Classic Campers for the full day on Thursdays and Fridays for field trip and Friday Festival activities.
Coaches instill confidence, sportsmanship and teamwork in sports campers while simultaneously providing an outlet for energy and creativity—campers will have the opportunity to choose activities and put their own spin on classic sports and games. In past years; soccer, baseball, basketball, flag football and capture the flag have been fan favorites.
Looking for some of our other afternoon options?
View the theater, film and sailing options available in 2019.
2019 Program Snap Shot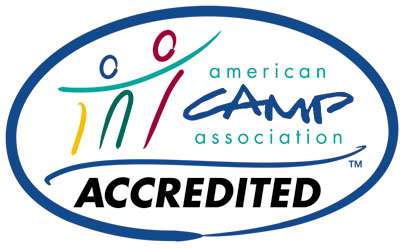 Regular Hours:

Monday –Friday, 9:00 am-4:00 pm





*A portion of the Day Camp day on Monday, Tuesday and Wednesday

Sessions available:

1-10

Location:

Hill House

Cost:

$435.00 per regular week




$595.00 per extended week

2019 Forms to be completed
Hill House will now be using CampMinder to enroll children in our camp. We strongly feel that this will make our enrollment process faster and more organized and are very excited to share it with you.
If you are familiar with the older forms, the medical history and transportation release forms are not a part of the enrollment process. When enrolling in camp, it will still look like our website but will prompt you to make a new account. You will create an account, fill out information and then will be able to pay.
We still require a recent physical examination and record of immunizations. These forms will be on your account and you can upload them into your account online so we have access to them. The website shows you which are required and which are just for your information. Feel free to contact us with any questions.
Forms for your information
| | | |
| --- | --- | --- |
| 2019 Summer Camp Guide | | An overview of all we have to offer this Summer! |
| | | |
| A-Z Summer Camp Overview | | Wondering about our policies and procedures? View them here. |
| | | |
| Day Camp Success Guide | | Learn what to pack, what to leave at home and more! |
| | | |
| Summer Camp FAQ's | | Take a look at our frequently asked questions! |
| | | |
| Firehouse Traffic Plan | | Take a peek at the traffic plan for drop-off and pick-up times. |
| | | |
| 5 year old comparison | | Let us help you decide if Day Camp or Kiddie Kamp is best for your 5 year old! |
Sessions, Dates, Themes, Field Trips and Registration Options
Click here to find details about each theme.
Session

Dates

Theme


Field Trip
Registration Options

One

June 17-June 21

Oceans and Islands

TBA

Sports Option

Extended Day

Two

June 24-June 28

Magic and Mysteries

TBA

Sports Option

Extended Day

Three

July 1-July 5

Stars & Stripes

TBA

Sports Option

No camp on July 4

Extended Day

Four

July 8-12

Full S.T.E.A.M. Ahead

TBA

Sports Option

Extended Day

Five

July 15-July 19

Superheroes

TBA

Sports Option

Extended Day

Six

July 22-July 26

Hill House Has Talent

TBA

Sports Option

Extended Day

Seven

July 29-August 2

Olympics

TBA

Sports Option

Extended Day

Eight

August 5-August 9

Animal Planet

TBA

Sports Option

Extended Day

Nine

August 12-August 16

3-2-1-Blast Off!

TBA

S

ports Option

Extended Day

Ten

August 19-August 23

Let's Build It!

TBA

Sports Option

Extended Day