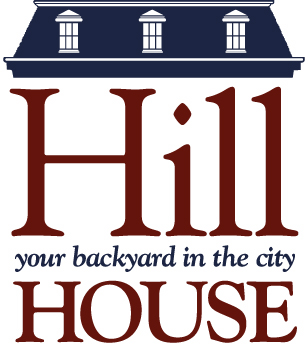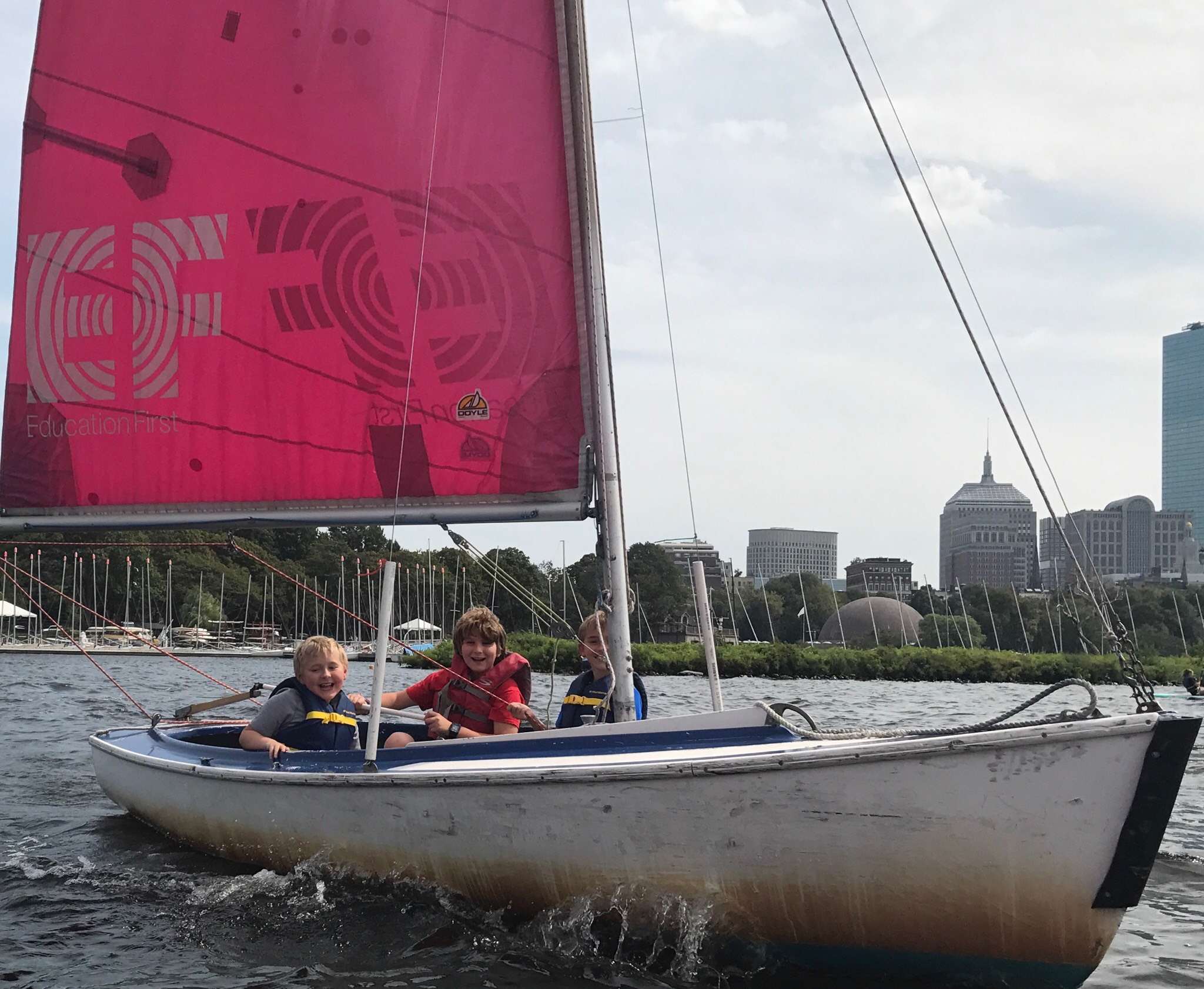 Sailing Option -
Afternoon Option for Day Campers Ages 10-12
(Available in sessions 8-10)
You can choose from the Day Camp Sailing option or Extended Day Sailing option on the website! If you enroll in this option you are enrolled in Day Camp

and

this option so you don't need to also enroll in Day Camp.
Hill House is thrilled to be partnering once again with Community Boating! In this three week time block, our oldest campers will be walked over to Community Boating for sailing school, where they will learn safety measures, go through land drills and ride on a boat to get the "feel" of sailing before they take the tiller of their own vessel.
Campers choosing the sailing option will need to have written proof that they have passed a swim test and can swim 75 yards on their own. The cost of the sailing option is an additional $50 per week.
Sailing Option combines Day Camp's morning activities with afternoons of structured athletics on Mondays, Tuesdays and Wednesdays. Sailing Option campers will join Classic Camp for the full day on Thursdays and Fridays for field trip and Friday Festival activities.
Looking for some of our other afternoon options?
View the sports, theater and film options available in 2019.
2019 Program Snap Shot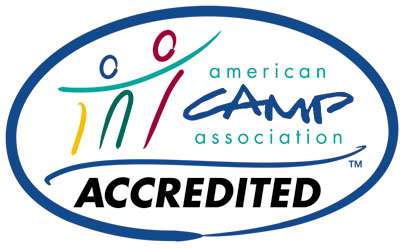 Regular Hours:

Monday – Friday, 9:00 am-4:00 pm





*A portion of the Day Camp day on Monday, Tuesday and Wednesday

Sessions available:

8-10

Location:

Hill House

Cost:

$485.00 per regular week




$645.00 per extended week

Max. enrollment:

10 campers
2019 Forms to be completed
Hill House will now be using CampMinder to enroll children in our camp. We strongly feel that this will make our enrollment process faster and more organized and are very excited to share it with you.
If you are familiar with the older forms, the medical history and transportation release forms are not a part of the enrollment process. When enrolling in camp, it will still look like our website but will prompt you to make a new account. You will create an account, fill out information and then will be able to pay.
We still require a recent physical examination and record of immunizations. These forms will be on your account and you can upload them into your account online so we have access to them. The website shows you which are required and which are just for your information. Feel free to contact us with any questions.
Forms for your information
| | | |
| --- | --- | --- |
| 2019 Summer Camp Guide | | An overview of all we have to offer this Summer! |
| | | |
| A-Z Summer Camp Overview | | Wondering about our policies and procedures? View them here. |
| | | |
| Day Camp Success Guide | | Learn what to pack, what to leave at home and more! |
| | | |
| Summer Camp FAQ's | | Take a look at our frequently asked questions! |
| | | |
| Firehouse Traffic Plan | | Take a peek at the traffic plan for drop-off and pick-up times. |
| | | |
| 5 year old comparison | | Let us help you decide if Day Camp or Kiddie Kamp is best for your 5 year old! |
Sessions, Dates, Themes, Field Trips and Registration Options
Sailing is presented as a separate program when you are enrolling. You can choose regular day or extended day with the sailing option depending on which hours you'd prefer for your camper.
| | | | | | | | | |
| --- | --- | --- | --- | --- | --- | --- | --- | --- |
| Session | | Dates | | Theme | | Field Trip | | Registration Options |
| Eight | | August 5-August 9 | | Animal Planet | | To be announced | | Sailing Option |
| | | | | | | | | Sailing Option Extended Day |
| | | | | | | | | |
| Nine | | August 12-August 16 | | 3-2-1-Blast Off! | | To be announced | | Sailing Option |
| | | | | | | | | Sailing Option Extended Day |
| | | | | | | | | |
| Ten | | August 19-August 23 | | Let's Built It! | | To be announced | | Sailing Option |
| | | | | | | | | Sailing Option Extended Day |