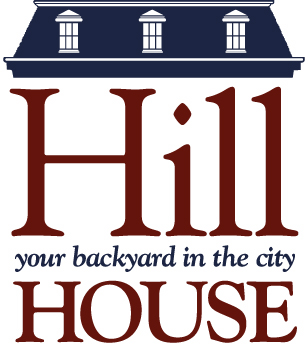 Soccer

Fall Soccer Leagues registration is OPEN. Join a team and league now!
Check out our spring offerings at the bottom of the page. :
Hill House In-House Soccer Leagues
Hill House's in-house fall soccer leagues give players the opportunity to play soccer in a supportive and rewarding environment that emphasizes fun, teamwork and skill-building. Each year this attracts young soccer players from across the city at all age groups to compete, make friends and learn new skills. Players of all abilities are welcome and all teams will have weekly practices and game while representing their team – of which they will receive a full team jersey!
All leagues are led by volunteer coaches.
U6 Soccer - (4.5 - 5 years)
Practices on Tuesdays | 5:00-5:50 Games on Saturdays | 8:30 & 9:30
U6 players will be assigned to coed teams with practice on Tuesday afternoons at 5:00 pm and play games on Saturday mornings (game schedules listed on the soccer page of the Hill House website).The curriculum emphasizes fun and learning new skills through games. Develop each week as we play mini games each weekend.

U8 Soccer (6-7 years)
Boys practice on Thursday | 5:15-6:15 Girls practice on Tuesday | 5:15-6:15
Games on Saturdays | 11:30, 12:30 & 1:30 Games on Saturdays | 9:30 & 10:30
U8 players will be divided into teams based on age and gender. Participants will practice at 5:15 pm and play games on Saturdays (game schedules listed on the soccer page of the Hill House website). Throughout the season, all areas of individual skill will be worked on as well and developing teamwork and strategy.

Boys Registration
Girls Registration

U11 Boys Soccer (8-10 years)
Practice on Wednesdays | 5:15-6:15 Games on Saturdays | 9:30, 10:30
Develop your soccer player's skills though age and ability specified coaching. Players will learn both individual skills and team concepts during practice and the meet to compete for the championship though weekly games on Saturday mornings.

U11 Girls Soccer (8-10 years)
Practice on Thursdays | 5:15-6:15 Games on Saturdays | 8:30
U11 players will be divided into teams and coached by Hill House coaches and volunteers. They specially designed curriculum will target all the skills and development needed for players of this age. Coaching will ensure that fun, enjoyment and teamwork are emphasized just as much as skills and drills.

​For information on Hill House United and the travel soccer program, please visit this page. Schedules are set so that players can play in the Hill House in-house leagues and travel leagues without conflict.
Half Kick Soccer (3-4.5 years)
Through energetic games and age-appropriate activities, participants will learn basic dribbling, passing and shooting skills in addition to the most basic rules of soccer. The primary goal of Half Kick is to encourage further participation by making soccer fun and engaging.
This program is taught by Hill House athletics instructors.
Register now: Mondays at 1:30 Mondays at 2:15
Tuesday at 1:30 Tuesdays at 4:00
Thursday at 2:00 Thursday at 3:00
Saturdays at 10:30 Saturdays at 11:30 Saturdays at 12:30
Looking for more information on our travel soccer team?
Please note that all programs taking place on outdoor athletics fields are subject to change based on permits as issued by the Department of Conservation and Recreation.
---
Interested in all of our athletics offerings?
Visit our athletics page to see all of our classes!