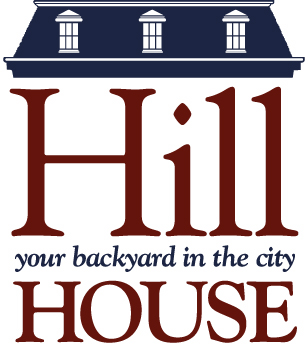 Soccer

Winter registration is now open for members and for non-members!
Browse our winter offerings:
Half Kick Soccer (3-5 years)
Through energetic games and age-appropriate activities, participants will learn basic dribbling, passing and shooting skills in addition to the most basic rules of soccer. The primary goal of Half Kick is to encourage further participation by making soccer fun and engaging.
This program is taught by Hill House athletics instructors.
Register now:
Mondays at 1:30 Mondays at 2:15 Tuesdays at 2:15
Wednesdays at 2:15 Thursdays at 3:00
Saturdays at 9:30 (for 3-4.5 year olds)


Indoor Soccer - Futsal (6-12 years)
Location: Huntington Ave YMCA
Futsal develops excellent foot skills and ball control while playing in a fast and fun environment. Our program will cultivate all aspects of a player's game by focusing on skills and drills as well as scrimmages, where we'll put newly learned skills into play. Played with a smaller, heavier ball and on a basketball court surface, Futsal demands more emphasis on skills, passing and dribbling on the ground. Played by the leading soccer nations around the world and growing in the USA. |
This program is taught by Hill House athletics instructors.
Register now: Mondays at 5:00pm
U6 Soccer Clinics - (4.5 - 5 years)
Location: 74 Joy Street
For the off-season, U6 indoor soccer build on what each player learned during the fall with instruction-based clinic that focuses on the fundamentals of soccer in a fun, encouraging setting. Our instructors will do their best to keep the basic skills fresh for each child while preparing them for next season!
Coaches: Hill House Instructors
Register now: Saturdays 10:15
Looking for more information on our travel soccer team?
Please note that all programs taking place on outdoor athletics fields are subject to change based on permits as issued by the Department of Conservation and Recreation.
---
Interested in all of our athletics offerings?
Visit our athletics page to see all of our classes!