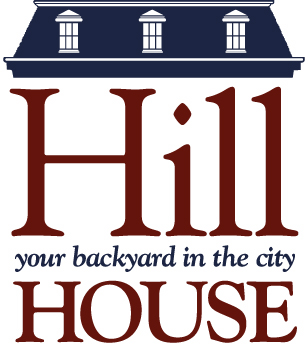 Fitness Fun
Winter registration is now open for members. Registration for non-members opens on 10/18.
NEW! Winter Workout Warriors (7-12 years)
Does your child just want to be active all the time? Want to promote healthy living and personal fitness while keeping it fun? Have you been intrigued by Crossfit, Spartan Races, American Ninja Warrior? This new class in the amazing BRICK Fitness (Financial District) location has all the equipment and professional instructors to run the most fun fitness classes in town! Join their experienced instructors who will run our athletes through non-weight intensive floor routines which will take advantage of their pristine facilities and versatile equipment offerings.
Multiple pass offerings are available to allow for flexible winter scheduling:
Register now:
There is still some limited space in our fall programs below.
NEW! Mini-Bootcamp (3-5 years)
Join Hill House on the Common for this new class that is sure to get your kids running, jumping, and sweating while having a ton of fun. Race through obstacle courses, take on coach's challenges and learn transferable athletic skills for all sports in a safe and encouraging environment.
Register now: Mondays at 3:15pm
Girls Running Club - (7-12 years)
Keep your girls running by joining our great coaches indoors at our indoor gym on Joy Street! This favorite moves indoors to make sure this club keeps moving through the cold winter months before they can get back outside and running. With a diverse set of curriculum involving yoga, basic fitness, agility, and overall speed/strength development, come have fun socializing with the other girls while learning about different health and fitness topics!
Register now: Tuesdays at 5:00pm
Questions? Contact Marshall Caldera at (617) 227-5838 ext. 13 or mcaldera@hillhouseboston.org.